Oregon Department of Fish and Wildlife
The Oregon Department of Fish and Wildlife website contains a wealth of helpful information about fishing. You will find angling resources, fishing regulations and fee updates, hatchery information, and fish health info.
Tidal Charts
The tide effects the Oregon waterways all the way up through Oregon City, so knowing when high and low tide occur can be helpful. It is usually safer to launch a boat when the water is higher. To help you find this information we have included two tidal prediction charts from different parts of the Portland-Metro Area, courtesy of the National Oceanic and Atmospheric Administration. You can also go to the NOAA Website to create your own charts for any time period. Click the images to enlarge them.
Rocky Point Tide Station-NOAA Station ID:9439189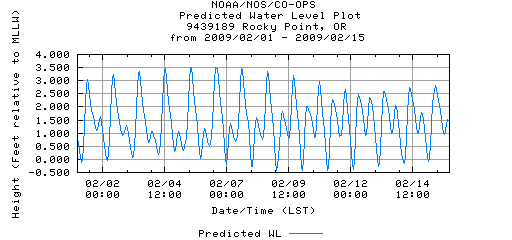 Morrison Street Station-NOAA Station ID:9439221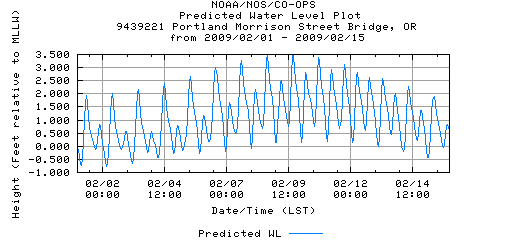 To create your own map for any time period or location, please go to the NOAA Website.